Ford Power!
1969 Ford Shelby GT
1967 was the last year for the Shelby Cobras. The GT 350 used the high performance 289 with a COBRA aluminum hi-rise and 715 cfm Holley carburetor, with a Paxton supercharger as an option. The GT 500 known as the Eleanor—the name Eleanor was given to a 1973 mach one in the original film "Gone in 60 Seconds". In the film remake it was changed to a highly modified 1967 Shelby GT500. The original Shelby GT500 was never called the Eleanor. This model was equipped with the 428 Police Interceptor, 2 Holley 4-barrel carburetors, and wide open exhaust headers as an option.
The 1968 Shelby Mustang introduced power steering, a single 4-barrel carburetor and hydraulic camshaft made this a muscle car for the masses. The Shelby GT350 Mustang sported a 302 cubic-inch V8 while the GT500 came equipped with the 428 cubic-inch Police Interceptor engine. In February 1968, the GT500KR "King of the Road" debuted; under the hood was a 428 cubic-inch Cobra Jet V8 which was conservatively rated at 335 horsepower (250 kW). Due to a production strike, some early 1968 GT500's had a 390 cubic-inch V8. Also in 1968, production of Shelby Mustangs switched from Shelby's shop in California to A.O. Smith Company in Michigan.
Carroll Shelby terminated his agreement with Ford in the summer of 1969. The GT350 and GT500 for the 1969–70 model years received extensive face lifts, the body alone increasing in length by 4 inches (100 mm). Ford was heavily involved with design and style decisions, with Shelby having very little input. The GT350 was now equipped with a 351 cubic-inch V8. Production of Shelby Mustangs ceased with the 1970 model year. The 1970 models were in fact left over 1969 models.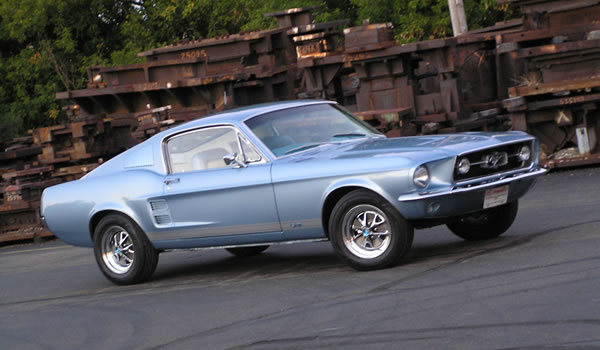 1967 Ford Mustang Fastback

Site Links
Home | About Me | G.M Muscle | Ford Power | MOPAR | American Motors | Scavenger Hunt | Duesenberg | Buick "Y" Job | Hood Art | Voki | Ben Franklin Web Quest | Slide Show | Educational Resource Page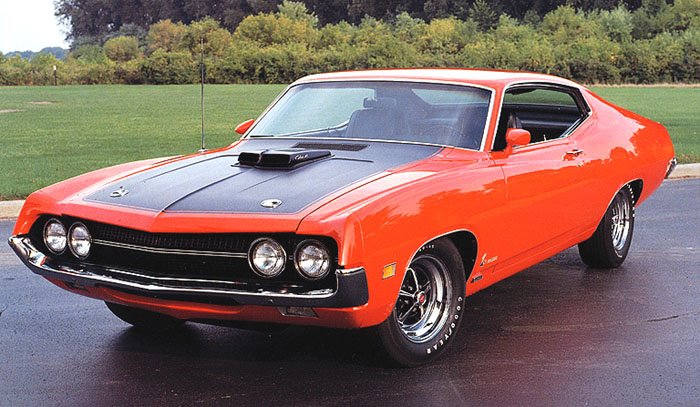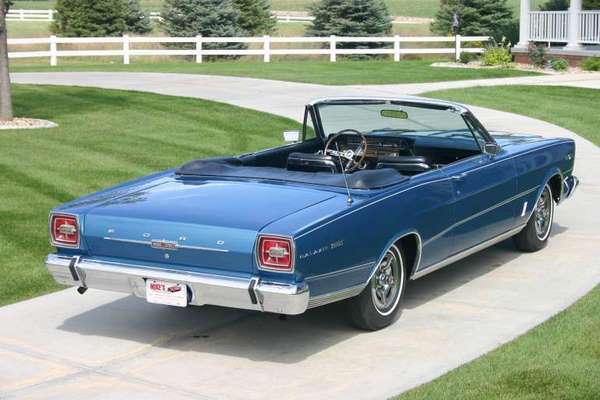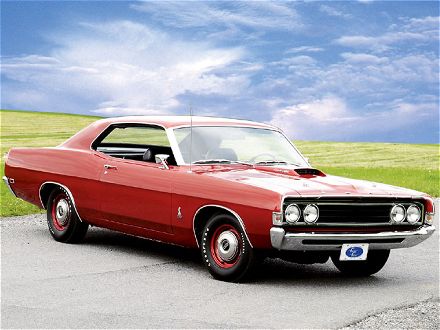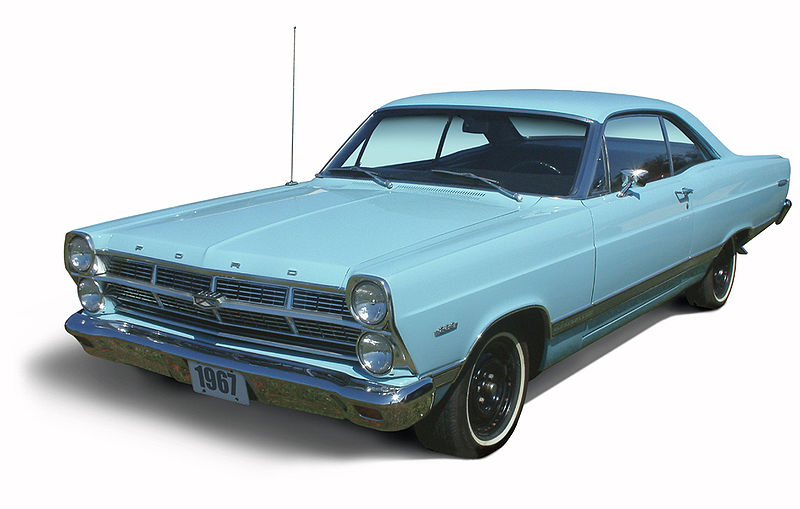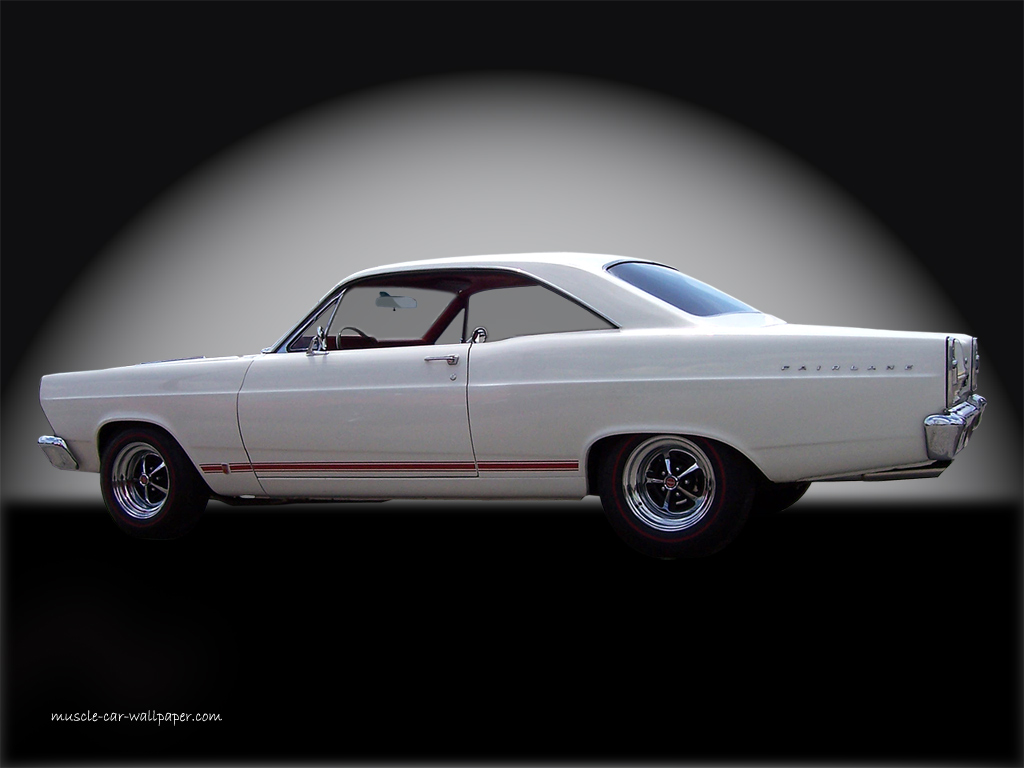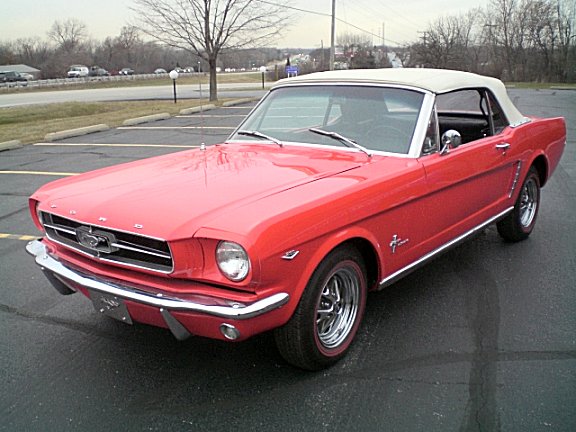 Top Row: Right to Left: 1970 Gran Torino, 1966 Galaxie 500 ; Middel Row: 1969 Ford Fairlane Cobra, 1966 Ford Fairlane Bottom Row: 1967 Ford Fairlane, 1964Mustang

Links to Ford Restoration Sites

Ford Restortion Parts Locator
Jeff Lilly Ford Restoration Infomation
Dearborn Classics
Mustang Club of America
American Muscle
Henry Ford Museum


Other Useful Automotive Links

The Impact of a Technology on Society: From 1865 - 1960
Automotive Dictionary
How Stuff Works
Dictionary of Automotive Terms
Edelbrock Industries
4-Stroke Engine Animation
Crane Cams (Is Back!)
Classic Car Ads